Government & Public Sector Healthcare





Cynet Health has an active GWAC / VA Federal Supply Schedule 621I as well as numerous stand-alone state level and independent contracts. We partner under teaming agreements with both large and small businesses to respond to government solicitations. We are committed to our partnership with small businesses across the US.
If your organization is interested in doing business with us, connect with us about opportunities to collaborate together in providing exceptional solutions for healthcare services for government customers.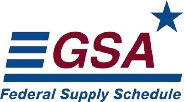 FSS Schedule 621i
Federal Supply Schedule 621i offers Professional & Allied Healthcare Staffing Services to government healthcare facilities across the nation. This contract covers specialties in Allied Health, Nursing, and Advanced Practice.
What is our gegraphic reach?
Cynet is registered to do business in all 50 states. In fact, Cynet is one of the very few companies that was listed by Forbes to have the maximum number of jobs in all 50 states in the US.
Other than small business
RN/Registered Nurse (General)
RN/Registered Nurse (Specialist)
Respiratory Therapist (RRT/CRT)
Medical Assistant (Certifed/Registered)
Nursing Assistant (Certified/Registered)
Operating Room Surgical Technician
Certified Pharmacy Technician