Leadership Defined by Vision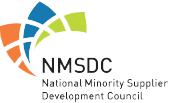 Cynet Health is a TJC certified MBE and one of the fastest-growing healthcare staffing firms in the US providing Health Med and Health IT staffing and consulting services to countless hospitals, SNFs, clinics, labs, CROs, health & wellness centers, pharmacies, and other medical facilities across the United States. Headquartered in Sterling, Virginia, we are a certified Minority-Owned Business Enterprise and a recognized Diversity Supplier.
Our Vision is to be the most trusted and reliable provider for healthcare companies and medical facilities across the United States.
Our mission is to serve our healthcare customers with excellence and make a meaningful difference in the lives of patients and our communities.


Corporate Social Responsibility
For the community at large, we have a strong calling to support local and global communities, encompassing a wide spectrum of underserved and disadvantaged groups. We feel it is our duty to give of our time and financial resources to contribute to a platform for growth and success as these are the future individual contributors and leaders of our world. These include but are not limited to:

Our Commitment to Diversity and Inclusion
Beyond business, diversity is a laudable objective to strive for, in any organization. For a corporation to obtain the full advantages of a diverse workforce, it is integral to adopt a collaborative approach to inclusivity. Cynet employs people across various cultures and genders, hence garnering an excellent score of 91/100 on Comparably.